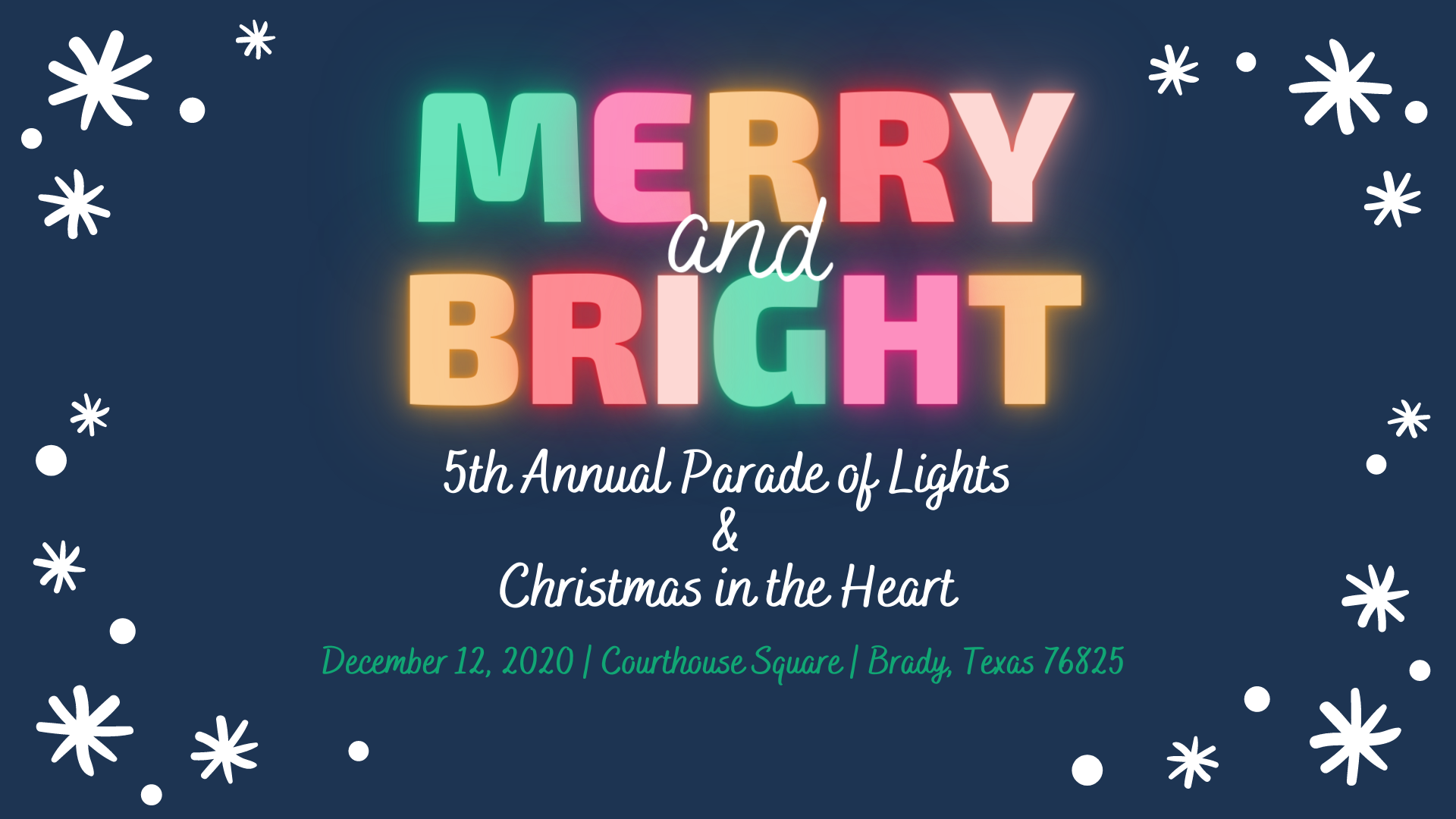 Join us Saturday, December 12, for our Christmas in the Heart and our 5th Annual Parade of Lights!
The parade will start at the old Super S parking lot, moving toward the square, where it will proceed
COUNTERCLOCKWISE, before moving back to Super S. Lineup begins at 5:45 pm, with the parade beginning
at 6:15 pm. For more information, contact us at 325-597-3491.