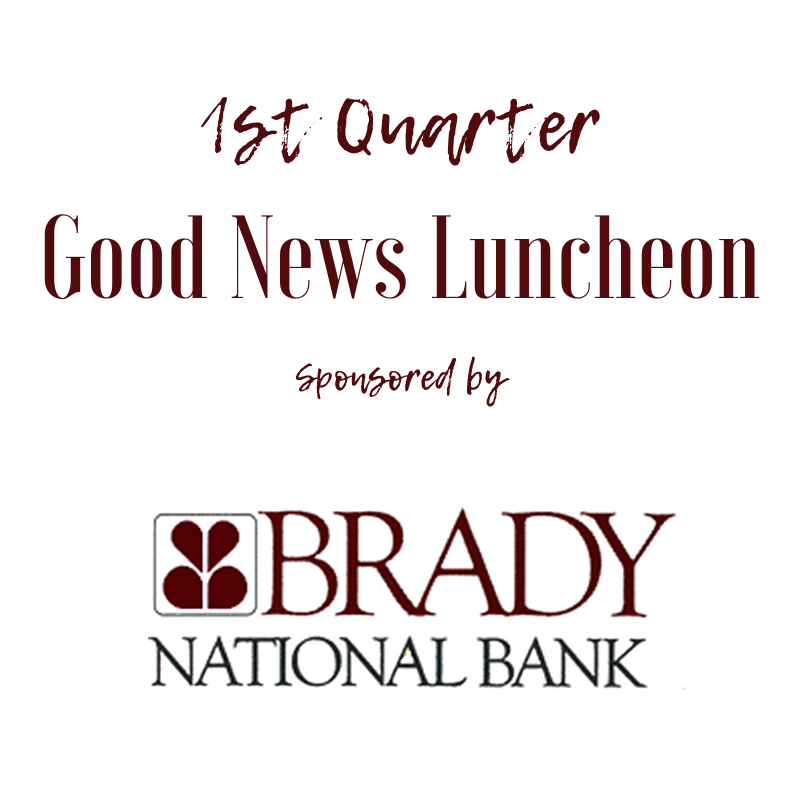 Hosted by Brady/ McCulloch County Chamber of Commerce
Sponsored by Brady National Bank
The general public is invited and encouraged to attend this informative event to network with community leaders and learn more about what is going on in Brady and McCulloch County.
Our next luncheon will be held on Wednesday, March 17, 2021 from 11:30 - 1:00 at the Ed Davenport Civic Center, San Angelo Hwy.
Future Member Admission $20
Member Admission $15
Register for this event at Contact the Chamber office at 325.597.3491 to reserve your spot!